08/06/2011 11:05 PM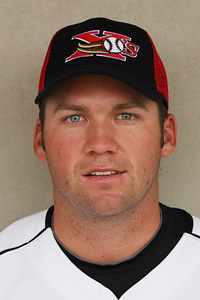 Sioux City-----The Explorers snapped a three-game losing streak with a 7-4 victory over Wichita here Saturday.
Trailing 3-1 going into the fifth inning the Explorers sent 11 batters to the plate and scored six runs on six hits to take a lead they never relinquished. Four consecutive singles by Wally Backman, Jr., Derek Schermerhorn, Kent Sakamoto and Ray Serrano started the rally with one out. Sakamoto drove in the first run while Serrano and Ryan Priddy also drove in runs. With the Explorers leading 5-3, Tyler Goodro drove a pitch over the head of Wichita centerfielder Mike Conroy, who lost the ball in the twilight and two runs scored on the double to give the Explorers a 7-3 lead. Sakamoto and Serrano led the 13-hit Explorer attack with three hits each while Dustin Jones, Schermerhorn and Goodro had two hits apiece. Nick Schumacher pitched eight inning, striking out eight to pick up his eighth win of the season. After giving up a lead off single in the ninth, Schumacher was relieved by Emiliano Fruto, who retired the final three batters to record his eighth save of the year.
The win moves the Explorers back to the .500 mark with a 39-39 record, still in third place, seven games behind division leading Gary Southshore who also won Saturday. The Explorers and Wichita will close out the three-game series on Sunday at Lewis and Clark Park with game time set for 6:05.
|
Back to index...