08/15/2011 3:13 PM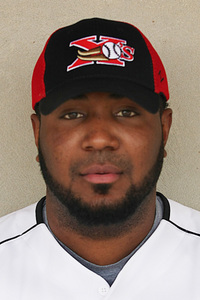 FRUTO NAMED PITCHER OF THE WEEK
Sioux City Reliever Collected Two Saves
DURHAM, NC - The official statistician of the American Association, Pointstreak, has named Sioux City Explorers RHP Emiliano Fruto as the Pointstreak Pitcher of the Week.
Fruto notched a 1-0 record with two saves in three appearances this past week. In seven innings pitched, he gave up four hits, including two doubles, five walks and fanned 10 batters. His opponents hit only .167. Fruto is currently 2-2 on the season with a 2.05 ERA and 10 saves.
Pointstreak provides technology driven sports management and business solutions designed to streamline operations while facilitating and enhancing the sport participant, fan and media experience. Pointstreak's product line includes solutions for professional, collegiate, and junior sports leagues as well as for amateur and recreational sports leagues. More information can be found on Pointstreak's website at www.pointstreaksolutions.com or www.pointstreak.com.
|
Back to index...