08/16/2011 11:42 PM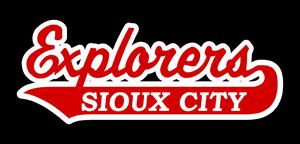 Fargo, ND-----The Explorers ran into a hot Fargo/Moorhead team Tuesday as the RedHawks handed Sioux City a 14-5 loss at Newman Outdoor Field.
The RedHawks, coming off a three-game sweep over St. Paul over the weekend, pounded out 18 hits, including four home runs in their fourth straight win. The four Explorer pitchers, Nick Schumacher, Andrew Snowdon, Bryan Wilde and Taylor King gave up not only the 18 hits, but walked ten batters in the loss. The Explorers had cut the Fargo/Moorhead lead to 6-5 in the top of the sixth inning only to have the RedHawks send 11 batters to the plate in the bottom of the sixth and score six runs to take a 12-5 lead.
The Explorers had 13 hits, but couldn't match Fargo/Moorhead, who is last in the American Association in hitting. Ryan Priddy led the Explorers with three hits while T.J. Bohn and Mike Murphy both extended their hitting streaks to seven games. Wally Backman, Jr. had his hitting streak stopped at 13 games. With the loss, the Explorers drop into a tie for third place with Lincoln, 4 1/2 games behind division leading Gary Southshore.
With St. Paul also losing, the Explorers and Lincoln are both 2 1/2 games behind the Saints in the wild card race. The second game of the series between the Explorers and Fargo/Moorhead will be Wednesday starting at 7:05.
|
Back to index...