08/24/2011 11:33 PM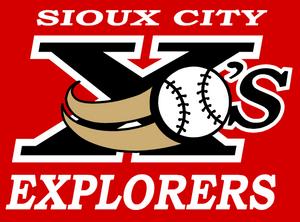 St. Paul, MN-----The Explorers dropped their second straight to St. Paul, losing 5-3 at Midway Stadium Wednesday.
St. Paul took a 1-0 lead in the first inning and built that lead to 4-0 before the Explorers scored. Trailing 4-0 in the seventh inning, Sioux City scored two runs on a two-run double by Wally Backman, Jr, his second hit of the game. The Explorers added their final run in the eighth inning on a RBI single by Ryan Priddy, also his second hit of the game. Brian Bistange also had two hits, but the Explorers were held to eight hits for the contest, but stranded ten base runners.
Starter Ty Marotz took the loss while the win went to St. Paul starter Alberto Rolon and Tyler Walker pitched the ninth for the Saints to pick up the save. With the loss, the Explorers are now four games back of St. Paul in the wild card race in the American Association.
The Explorers will be trying to get back on the winning track as they face St. Paul tonight in the third game of the four-game series at Midway Stadium. Game time will be 7:05.
The X's return home this Saturday to begin a 4 game homestand versus the Lincoln Saltdogs, make your ticket plans now by stopping down to the Lewis & Clark Park box office or calling 712-277-WINS!
|
Back to index...