08/28/2011 9:45 PM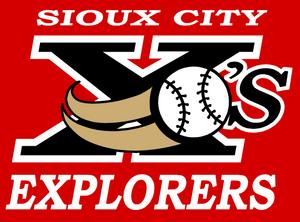 Sioux City------For the second straight game, Lincoln scored early and went on to defeat the Explorers 6-2 Sunday at Lewis and Clark Park.
The Saltdogs scored one run in the first inning, added another run in the fourth and two more in the sixth to take a 4-0 lead before the Explorers scored. In the bottom of the sixth inning, T.J. Bohn led off with a walk, stole second and later scored on a two-out single by Ryan Priddy who extended his hitting streak to seven games. Priddy then scored on a double by Mike Murphy to cut the Lincoln lead to 4-2, but that would be the closets the Explorers would get. Lincoln would add two more runs in the ninth inning to defeat the Explorers 6-2 for the second straight night.
In the loss, the Explorers were held to five hits for the second straight game by the Saltdogs. Recently signed utility player John Schermerhorn, the older brother of the Explorers Derek Schermerhorn singled in the ninth inning for his first professional base hit. The third game of the four-game series with Lincoln will be played tonight at Lewis and Clark Park with game time set for 7:05.
RESERVE YOUR SEATS FOR TONIGHT AND TOMORROW NIGHT AS THERE WILL BE FIREWORKS AFTER THE GAME TOMORROW NIGHT. CALL 712-277-9467!
|
Back to index...