08/30/2011 9:44 PM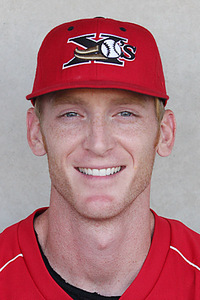 Sioux City-----David Trahan hurled a three-hit shutout as the Explorers closed out the season with a 3-0 win over Lincoln at Lewis and Clark Park.
Trahan pitched a complete game, striking out nine and walked only one in his third complete game of the year. Ryan Priddy gave the Explorers a 1-0 lead in the second inning with his seventh home run of the season. The Explorers scored their final two runs in the fourth inning on a RBI double by Priddy and a RBI single by Wally Backman, Jr. that gave Sioux City a 3-0 lead. Priddy finished the season on a nine-game hitting streak.
With the victory the Explorers ended the 2011 season with a record of 51-49 record. The Explorers also finished the year splitting the eight games with Lincoln.
Thank you for another great season in 2011 and we look forward to seeing everyone back out to the ballpark in 2012 as the X's will embark on thier 20th season in Siouxland!
|
Back to index...