08/17/2021 5:01 PM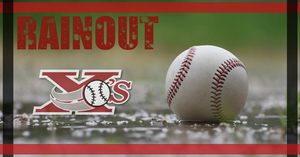 X's WASHED AWAY IN KANSAS CITY
Doubleheader On Wednesday
Kansas City, KS (August 17, 2021) – The game between the Sioux City Explorers and Kansas City Monarchs has been postponed due to rain.
The Explorers and Monarchs will make the game up as a doubleheader on Wednesday with game one beginning at 5:00 pm.
The doubleheader will begin Sioux City's six game road trip that will send them to Kansas City for a three game series and Cleburne for a three game series. The X's entered today one game behind the Railroaders for the third place playoff spot.
|
Back to index...