Your hometown Sioux City Explorers claimed the 2016 Central Division Championship for a second consecutive season and set a new American Association record for best fielding percentage in a season (.981). The X's also finished second in the league in batting (.287). The Explorers had three members of the team selected to the All Star game; Connor Overton, Nate Samson and Rob Wort represented the X's in St. Paul as part of the North Team that was managed by the Explorers coaching staff. The X's had 5 players acquired by major league clubs in 2016; Ryan Court (Boston Red Sox), Noah Perio (Los Angeles Dodgers), Tayler Scott (Milwaukee Brewers) and Connor Overton (San Francisco Giants), Lindsey Caughel (Seattle Mariners). The X's look to continue thier winning ways, if you don't want to miss any excitement of Sioux City Explorers Baseball in 2017, X's season tickets are an absolute can't-miss value! Season Tickets are a great way to spend an entertaining evening with family and friends, treat current clients or entertain prospective customers. Don't forget those valuable employees! There is no better way to show your appreciation for their loyalty and hard work than treating them to an Explorers game at Mercy Field at Lewis & Clark Park!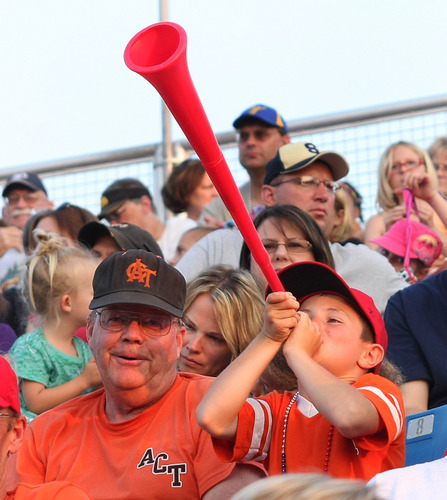 Full Season Ticket Holder Benefits
•

Significant savings off single game ticket price
•

Same great seat(s) to all 50 regular season home games
•

10% discount card on all purchases at the Explorers Team Shop
•

No wasted ticket policy, redeem any un-used Season
Ticket for a ticket of equal or lesser value to any other 2017
regular season home game.
•

First opportunity to purchase seats for all 2017 home
•

Invitations to all season ticket holder events, including the
exclusive pre-season "Meet the Team" party.
•

Opportunity to join the X's Mug Club and receive discounted
•

Season Ticket Holder incentive card, be rewarded for
Box Seat - $450.00 per seat (Savings of $150 off 2017 single game ticket price)

Reserve Seat - $375.00 per seat (Savings of $125 off 2017 single game ticket price)
If you have further questions or would like to purchase 2017 season tickets,
please email us at promotions@xsbaseball.com or call us at: (712) 277-9467